Casey
Corbin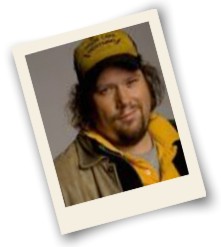 Casey's friendly down home approach has made him a crowd pleaser over the last few years. He began performing in Ottawa, but now makes his home in front of audiences all across Canada. Since beginning in Ottawa, Casey has played every major comedy club, performed many one night venues and has played numerous theatres and universities.
In 2002, Casey was nominated for "Funniest Newcomer" at the Canadian Comedy Awards. That wasn't a typo, it actually happened. His observations on everyday life are thoughts we all share but never dare to express. He has worked with all the top acts in Canadian comedy and has opened headliners such as Mike MacDonald, Mitch Hedberg, Russell Peters and Harland Williams.
Bite TV got a piece of Casey in 2008 & 2009 as he is the only 2 time finalist for Bite TV's Stand Up & Bite Me Comedy Competition where comic's compete for $5000. If you haven't seen Casey on stage, you might have seen him in a commercial or two. He also appears on the Comedy Network on Comedy at Club 54 and could have been seen insulting celebrities on Much Music's Stars Gone Wild. Not only that, you can also here him on XM satellite radio on the Laugh Attack.
Get On Side! Our Goal is to Support Local Hockey and Have Fun!