Garrett
Clark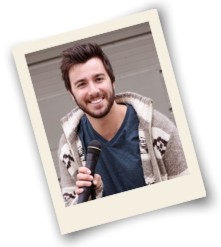 Starting his comedy career at the soft and supple age of 17, Garrett Clark has had the opportunity to dabble in a few of its many different forms. Although born in Canada, Garrett was raised in Australia from a very early age. He first set foot on stage at downtown Toronto's Yuk Yuk's amateur night, and it soon became clear that the world of stand-up is where he fit best.
Ever since, he has been taking his comedy across the nation and performing for crowds big and small, and as far away as Honolulu, Hawaii. He has also had the opportunity to share the stage with some of the biggest names in comedy, including Russell Peters and Jamie Kennedy.
His powerful delivery of sidesplitting comedy captivates audiences of all kinds, and will leave you wanting more.
Get On Side! Our Goal is to Support Local Hockey and Have Fun!