Jamie
Hutchinson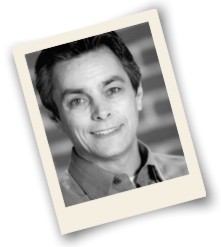 Vancouver based comedian Jamie Hutchinson has been entertaining audiences across the country for over 20 years. Jamie has appeared on CBC's Comics, Madly Off in All Directions, Corner Gas and in March 2009 performed with Dennis Miller. Delivering a smooth stand-up style to the comedy stage Hutchinson shares humour from his lifes experiences.
See why Brent Butt insisted on having Jamie Hutchinson on his most recent cross Canada Tour. Jamie Hutchinson has also taken his talents from the comedy stage and has ventured into the world of film and television appearing on various programs.
Catch Jamie Hutchinson, a shining star in Canadian comedy!
Get On Side! Our Goal is to Support Local Hockey and Have Fun!