Kelly
Dixon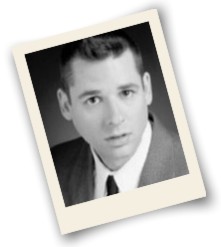 Kelly Dixon is unique and clever in his comedy. Since his very first time on stage, Kelly has maintained the same dedicated and stubborn approach to each performance...
Kelly was born in Vancouver. Raised in a tough working-class neighbourhood, the wiry Kelly's natural quick wit and feet, got him out of many a hostile situation. Thus his imaginative storytelling abilities and laid-back personality developed early.
His instant rapport with audiences earned him regular work as a stand-up comedian. After a stand out performance at the Just for Laughs Festival in Montreal, Kelly moved to New York and became a regular at The Comic Strip and Stand up New York. There, with a few other like minded do-gooders, Kelly was a writer and performer with the critically acclaimed and short lived sketch group The Milk Duds, all the while studying at the very prestigious Sheila Gray Acting Studio.
Get On Side! Our Goal is to Support Local Hockey and Have Fun!