Mike
Dambra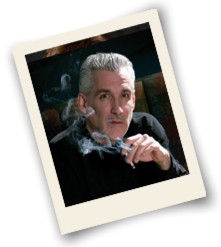 Mike Dambra is the "Smart-Ass" King of comedy! If you're a comedy fan, and you haven't seen Mike yet, you're in for a treat.
Celebrating his 25th year in the business, Mike has become a comedy staple and a club favorite across both the United States and Canada.
Armed with the ability to adapt to, and interact with any audience, Mike offers up some brutal truths, some unforgiving views, and more than the recommended dose of laughs per minute.
Mike has toured with such acts as Rosie O'Donnell, Adam Sandler, Chris Rock and Howie Mandel. He's also opened for Michael Bolton, Joan Jett, Leon Redbone and even the Jerry Springer Show. In 1987 and 1997 Mike claimed the "funniest Person in Rochester " title.
Catch Mike's legendary "Pickle Bit" along with the rest of his hilarious show soon! The Calgary Sun says: "Brush up on your sit-ups before you see this show, otherwise your stomach muscles will hurt the next day..." He has since earned rave reviews in every venue he's played in two countries.
C'mon, sit down front, we dare you!
Get On Side! Our Goal is to Support Local Hockey and Have Fun!