Clinton W.
Gray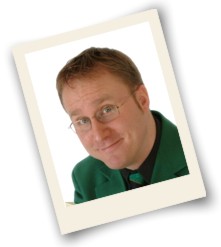 Over the last 20 years, Clinton Gray has performed live for over one million people, developing thousands of customized presentations for companies and organizations around the world. Today he is constant demand performing over 250 shows a year at conferences, tradeshows, fundraising events and high-end private parties.
A key feature of Clinton Gray's performance is full involvement of the crowd — not just a few volunteers helping out on stage, but a complete audience interactive experience.
When not promoting, practicing or performing, Vancouver magician Clinton W. Gray enjoys sleeping in late, married life with a wonderful lady from Transylvania (where else would a magician's wife to be from?), and doing his best to get to retirement without ever having a REAL job.
Get On Side! Our Goal is to Support Local Hockey and Have Fun!